SUBSCRIBER CONTENT:
Mar 11, 2016, 6:00am CST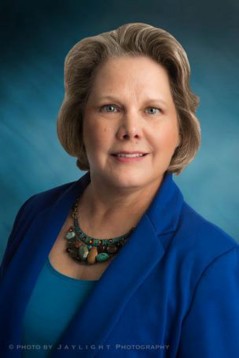 JAY FARKAS / Carol Penterman
Top local executive: Carol Penterman, owner and CEO Address: 5550 Franklin Pike, Ste. 202, Nashville 37220 Website: pentermancare.com
Founded: 2012
Revenue (2015): $1.6 million
Revenue (2016 projected): $2.2 million Employees (2015): 70
Employees (2016 projected): 80
Penterman Professional Care is a professional personal service company in Middle Tennessee improving people's lives by providing help for seniors, children, and busy individuals.
If you could choose a Billboard hit as your company's theme music, what song would you choose, and why? "Bridge Over Troubled Waters."
How do you celebrate company wins as a team? Each quarter the team selects a theme connected to our goal for that quarter This quarter is "Spring up to 10, leap-frogging to success." Each team member was asked to choose a frog in a specific yoga position for their desk. We frequently have yoga challenges to see who can do their yoga position. At the beginning of the last month of the quarter, we do an encouragement event for the final month. February's Final Friday event will be a free in-house massage for everyone. At the end of the quarter, we will do a celebration according to how we did in reaching our goals. If we reached, or better yet, exceeded, our goals, we will all go to lunch at a place of their choosing. If we don't, we may do a picnic in the parking lot or bring in a lunch buffet. We poll the staff on how they want to celebrate. Zip-lining has been mentioned.
If you had to choose one thing from the past year you would do differently, what would it be, and how would you change it? I would be more careful in fully vetting the subcontractors we use, as instead of improving operations and spurring growth as intended, it did the opposite, increasing workloads and decreasing staff morale.
What one piece of advice would you share with other companies hoping to become a Best in Business honoree? Have a solid, inspiring mission and core values. Hold people accountable to those values and strive every day to live up to them in all aspects of your operations, particularly yourself.